When:
2018-08-27T00:00:00+00:00
2018-08-28T00:00:00+00:00
Lyndon Baines Johnson Day is an annual state holiday in Texas in the United States on August 27. It celebrates the birthday of Lyndon Baines Johnson, popularly known as "LBJ", who was the 36th president of the United States.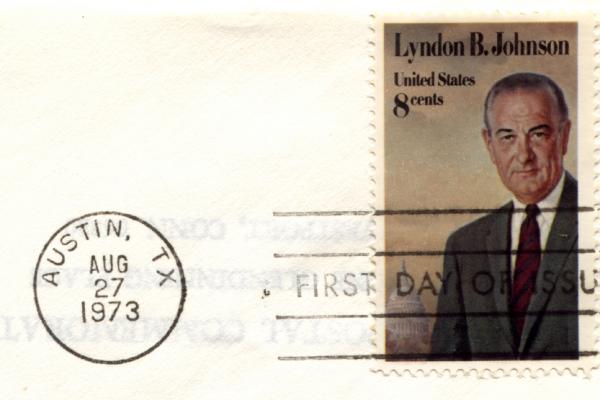 Lyndon Baines Johnson Day commemorates the life and work of the 36th president of the United States.
©iStockphoto.com/Maher
What do people do?
A range of special programs, events, and parties are held Lyndon Baines Johnson Day across Texas and other parts of the United States, such as Washington DC. On this day, many people remember famous speeches, including one about a "Great Society", and the changes that took place across the nation during Johnson's presidency.
Public life
Lyndon Baines Johnson Day is a partial staffing holiday in Texas so state government employees are entitled take a day off but state offices remain open with the required staff numbers. State offices are not closed on another day when designated holidays fall on a Saturday or Sunday.  Many public transport schedules do not change on Lyndon Baines Johnson Day in places such as Austin, Dallas, and Houston in Texas. However, those unsure of their schedules may need to contact the public transit centers.
Background
Lyndon Baines Johnson was born on August 27, 1908. He is often known as "LBJ" and was the 36th president of the United States, serving from 1963-1969. In 1963 Johnson took on the role as the nation's president after president John F Kennedy was assassinated. In an address before Congress Johnson pledged support for Kennedy's legislative agenda that included civil rights and education legislation.
In conjunction with the civil rights movement, Johnson overcame southern resistance and convinced Congress to pass the Civil Rights Act of 1964, which outlawed many forms of racial segregation. Johnson signed it into law on July 2, 1964. In 1965, he achieved passage of a second civil rights bill, the Voting Rights Act to outlaw discrimination in voting and to allow many African Americans in the southern states to vote for the first time. In 1965 the "Great Society" program became the agenda for Congress:
Aid to education.
Protection of civil rights (including the right to vote).
Urban renewal.
Medicare.
Conservation and beautification.
Control and prevention of crime and delinquency.
Promotion of the arts.
Consumer protection.
Johnson was also known for escalating the United States' involvement in the Vietnam War, which was opposed by many Americans.
After leaving the presidency in 1969, Johnson returned to Johnson City, Texas. During his retirement he wrote his memoirs called The Vantage Point, taught students and participated in a series of national symposia on the critical issues of modern America. Johnson died at his ranch on January 22, 1973, and is buried in the family cemetery at the LBJ Ranch near his birthplace. Shortly after his death, the Texas State Legislature created a legal state holiday to be observed every year on August 27 to honor Johnson. The holiday was first celebrated on August 27, 1973.
Symbols
Lyndon Baines Johnson's 100th birthday was celebrated in 2008. The "Can-Do" centennial logo is used to commemorate Lyndon Baines Johnson Day and related events celebrating his 100th birthday. It features the number 100 with Johnson's signature Resistol hat representing the second zero. The logo's text reads "Lyndon B. Johnson Centennial Celebration – Celebrating His Can-Do Spirit". This slogan represents the leadership, commitment, and optimism of Johnson and his wife, Claudia, who was known as "Lady Bird" to her friends.
Many places have been named after Lyndon Baines Johnson, including the Lyndon B. Johnson Space Center, the Lyndon Baines Johnson Memorial Grove, the Lyndon B. Johnson State Park and Historic Site, the LBJ School of Public Affairs, the Lyndon B. Johnson National Grassland, and the LBJ Runway at Austin-Bergstrom International Airport. LBJ also has been mentioned in popular culture through music and film.
External Links
Lyndon Baines Johnson Centennial Celebration: Celebrating His Can-Do Spirit
Courtesy of DateandTime.com